Karsten Voss, Charter Member of the SDE Council of Experts, is a professor of building physics & technical services at the faculty of architecture & civil engineering of the University Wuppertal, Germany.
For over 15 years, he has deployed his expertise in environmental building design with the Bachelor & Master programmes of science in architecture. Karsten studied mechanical engineering & achieved his PhD at
the faculty of architecture of EPFL Lausanne. After several years in the energy consulting sector, he joined
the Fraunhofer Institute for Solar Energy Systems in Freiburg where he contributed for 12 years.
Currently, Karsten seeks to shape & guide the solar building environment by fostering international applied research in the field of building science, supporting industrial, national & european research programs.
He lends his expertise to the International Energy Agency (IEA) where he works on tasks concerning building renovation, solar sustainable housing & net zero solar energy buildings. Karsten's current work within
the IEA focuses on tools related to net zero solar energy buildings in urban planning. For more than a decade, Karsten was one of the coordinators of the accompanying research on energy optimized buildings
in Germany.
Karsten was a key faculty advisor for "Team Wuppertal", a participating team in the Solar Decathlon Europe 2010 in Madrid. This project propelled Karsten toward active involvement in the evolution of the SDE.
His significant contribution to the first SDE led to his jury post at SDE events in 2012 & 2014. Karsten was fully engaged in setting up the Declarations of Madrid & Versailles, leveraging instrumental new tools for
the future of the SDE.
The Solar Decathlon 2010 in Madrid was pivotal for Karsten; he has since been actively involved in
the momentum & longevity of the Solar Decathlon in Europe. His key objective? To position the next SDE as a demonstration & dissemination activity within the IEA program for energy in buildings and communities.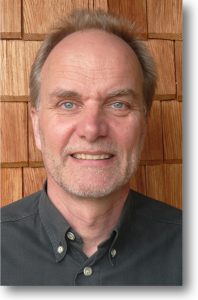 Karsten Voss, Charter Memeber, SDE Council of Experts
karsten.voss@solardecathlon.eu
http://energyendeavour.org/experts/sde-council-of-experts/#KarstenVoss