World-renowned sustainability experts were lined up as jurors for the SDE21»22! Internationally celebrated architects, engineers, practitioners, researchers and scientists, will respond to a wide range of disciplines, covering all ten key SDE contests, and complementary sub-contests. Contests include architecture, engineering & construction, energy performance, affordability & viability, communication & social awareness, sustainability, comfort, house functioning, and urban mobility & innovation.
In keeping with all Solar Decathlon Europe events, the jury allocated points based on a range of deliverables as well as live presentations. For the SDE in Wuppertal, both the design and the building challenges were considered in the evaluations: the Decathlete Teams constructed their 'House Demonstration Units' (HDU) on the Wuppertal Solar Campus, and these were presented to jury members with well-prepared descriptions of aspects ranging from architectural intention to specific innovative features. Given the multidisciplinary nature of innovation, points in this contest were awarded from a mixture of jurors, including representatives from the architecture, engineering and construction, sustainability, affordability and viability, and urban mobility jury panels.
Teams submited various deliverables to jurors, documenting the progress of their project as well as their implementation of the tasks defined in the SDE21»22 Rules. A key SDE21»22 feature was the awards ceremonies, which were celebrated on the Solar Campus between 12 and 23 June 2022. The ceremonies were intriguing and inspiring moments for intergenerational knowledge exchange. 
---
A R C H I T E C T U R E
Prof. Dietmar Eberle
Baumschlager Eberle Architekten _ Austria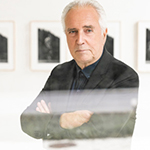 [photo credit: © Marcel A. Mayer]
Researching on Architecture, Society and the Built Environment and the co-founder of the 'Vorarlberger Baukünstler', Dietmar directs the internationally acclaimed Baumschlager Eberle, with ten offices in eight countries. He has given lectures across the world, including universities in Hanover, Vienna, Linz, Syracuse (New York), Darmstadt, Madrid, Jerusalem and Hong Kong.
Jette Cathrin Hopp
Snøhetta _ Norway
[photo credit: © mKunze]
Born 1971, Jette is multilingual, speaking Norwegian, German and Danish. She is the director of Snøhetta, an international architecture firm, and is responsible for management, acquisition and new projects. Jette has extensive experience in complex building projects, and has led several major international developments and competitions. She lectures regularly at architectural symposia, conferences and international institutions, sharing Snøhetta's philosophy and design ideas. Jette is a seasoned jury panelist and has served on several architectural competitions and prizes, including the TECU Architecture and Design Educates Awards.
Fuensanta Nieto
Nieto Sobejano Arquitectos _ Spain / Germany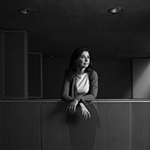 [photo credit: © pablogtribello]
A graduate of the Universidad Politécnica de Madrid and the Graduate School of Architecture and Planning at Columbia University in New York in 1983, Fuensanta Nieto is an architect, and a founding partner of Nieto Sobejano Arquitectos. She was a professor at the Universidad Europea de Madrid, and still lectures and participates in jury panels and symposia at various institutions around the world. Her firm has been widely published in international magazines and books, and has won several professional accolades.
---
E N G I N E E R I N G   &   C O N S T R U C T I O N
Dr-Ing. Markus Lichtmeß
Institute for Building Energy Research _ Germany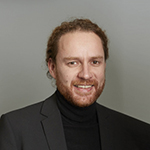 [photo credit: © Frank Weber]
Markus Lichtmeß is the owner of the Institute for Building Energy Research, which he founded in 2021. Truly multidisciplinary, Markus is engaged in fields ranging from engineering, physics, economics and marketing. He is involved in research surrounding applied energy efficiency and sustainability, which is often used to advise governmental ministries. In Luxembourg he played an important role in the implementation of the Energy Performance of Buildings Directive (EPBD) as well as the development of the sustainable housing certification system. He also represents Luxembourg as a national delegate at the Concerted Action.
Prof. Dr-Ing. Nathan Van Den Bossche
Ghent University _ Belgium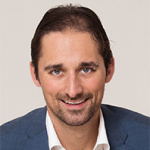 [photo credit: © Nathan Van Den Bossche]
Nathan Van Den Bossche is an associate professor of building sciences at the Faculty of Engineering and Architecture at Ghent University in Belgium. He graduated as a civil engineer-architect and later earned his PhD in Engineering Sciences at Ghent University. He is currently the university director of the Test Centre for Façade Components. He has authored and co-authored over 130 research articles and book proceedings and has won several awards. He is an editorial board member of the Journal of Building Physics and regularly organises scientific conferences. In 2019 he participated in the Solar Decathlon Europe competition in Budapest, where his team won five prizes, including first prize for engineering and construction.
Prof. Dr-Ing. Maria Wall
Lund University _ Sweden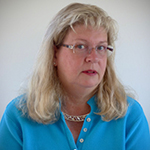 [photo credit: © M. Wall]
Maria Wall is an associate professor at the Division of Energy and Building Design, Lund University. She holds an MSc in Architecture and a PhD in Engineering. With more than 35 years of experience in energy-efficient buildings she adopts a 'whole building approach', combining architecture, engineering and urban textures. She was main initiator and developer and is the director of the master's programme in Energy-efficient and Environmental Building Design at Lund University. This programme accepts international students from different backgrounds, both in architecture and in engineering, to foster interdisciplinary teamwork for catalysing the transition towards sustainable buildings and communities.
"It will be very exciting to see how the international teams tackle the challenge to create future urban districts. It will be very encouraging to see the cooperation across disciplines to find ideas, test them, and create solutions. I am looking forward to the enthusiasm and the hope for the future!" – Maria Wall
---
A F F O R D A B I L I T Y   &   V I A B I L I T Y
Anne Lacaton
Lacaton & Vassal _ France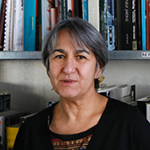 [photo credit: © Philippe Ruault]
Anne Lacaton is a visiting professor at various universities across the world and has lectured in Madrid; Oslo; France (École polytechnique fédérale de Lausanne); the U.S. (Harvard Graduate School Of Design), and the Netherlands (Delft University of Technology). She graduated in 1980 from the Bordeaux School of Architecture, and obtained a Diploma in Urban Planning at the University of Bordeaux in 1984. In 1989 she co-founded the international architecture studio Lacaton & Vassal in Paris with Jean-Philippe Vassal. Lacaton and Vassal decided early on to focus on sustainable architecture, working with existing structures wherever possible. The duo has received numerous international awards. Most recently, they have been awarded the 2021 Pritzker Architecture Prize, often regarded as the Nobel Prize of architecture.
Prof. Dr Guido Spars
Bundesstiftung Bauakademie _ Germany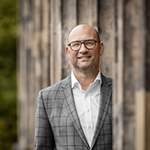 [photo credit: © Stephanie von Becker / Bundesstiftung Bauakademie]
Guido Spars holds an undergraduate degree in economics, a doctorate in engineering, and received his habilitation as an urban and regional economist from the Technical University of Berlin. Guido is the founding director of the Bundesstiftung Bauakademie (Federal Building Academy Foundation). The foundation is responsible for reconstructing the Bauakadamie (Academy of Architecture), which was damaged in World War II and later demolished in 1962. The vision for the Bauakadamie renovation is to establish and operate it as an open platform for events, exhibitions, communications and education in urbanisation and housing in the 21st century. While working at the Bundesstiftung Bauakademie, Guido is on leave from his role as a professor at the University of Wuppertal.
Banhanur Nasya
Eutropian_Austria
[photo credit: © B. Nasya]
Bahanur Nasya is an architect, researcher, and film producer. She is project manager and director at Eutropian. Eutropian is an organisation providing support with advocacy, research and policy to support inclusive urban processes. Bahanur Nasya has studied in Vienna and Barcelona where she has specialized in sustainable architecture and future proof development concepts.
---
C O M M U N I C A T I O N,   E D U C A T I O N   &   S O C I A L   A W A R E N E S S
Richard King
Founder of the Solar Decathlon _ United States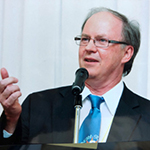 [photo credit: © R. King]
Richard King is the founder of the Solar Decathlon (SD). While serving his tenure at the United States Department of Energy (DOE) he initiated the first Solar Decathlon, which challenged post-graduate students of architecture and engineering to design energy-efficient single residence houses. The first event saw more than 100 000 visitors. For the next two decades, he perpetuated the Solar Decathlon legacy and has worked with more than 20 000 participants, 128 SD Teams and more than 300 professors from across the world. Since leaving the DOE, Richard established Creative Energy, which provides consultation for international events that advance technology and improve quality of life.
Jakob Schoof
DETAIL _ Germany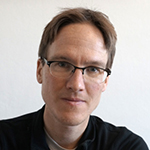 [photo credit: © J. Schoof]
Jakob Schoof studied architecture at the University of Karlsruhe (now KIT) and the Escola Tècnica Superior d'Arquitectura del Vallès in Spain. After graduating in 2000 he worked for the architecture magazine Architektur Innenarchitektur (AIT) and in 2009 he started working with the editorial team at DETAIL. He was responsible for the special issue DETAIL Green editions, the magazine's structure, and DETAIL book series. Since 2018, Jakob has been deputy editor-in-chief of DETAIL and also responsible for business information.
"I am looking forward to the Solar Decathlon Europe 2021 (in 2022) because the Competition offers a unique opportunity not only to discuss forward-looking architectural concepts but to implement them. The verve with which the Teams take on the task and the quality of their contributions already impressed me at the SDE14 in Versailles. My respect to all those involved for continuing to think architecture forward, despite all the adversity caused by the Corona pandemic!"– Jakob Schoof
Asst. Prof. DI Dr Karin Stieldorf
TU Wien _ Austria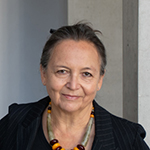 [photo credit: © Fernanda Nigro Photography]
Karin Stieldorf holds master and doctoral degrees in architecture and building science from the Vienna University of Technology. She is an appointed associate professor and director of the postgraduate course, 'Sustainable Construction' at TU Vienna. Her research projects and publications have focused on holistic design methods in architecture, based on building physics and building ecology, using building simulation systems as a design-decision support. In 2010 she started the 'Sustainability Challenge', an inter-university program on sustainability.
---
S U S T A I N A B I L I T Y
Dr Anna Braune
German Sustainable Building Council (DGNB) _ Germany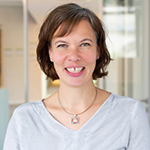 [photo credit: © DGNB]
Anna Braune is the head of the research and development department of German Sustainable Building Council (DGNB). The DGNB is a non-profit organisation that is committed to the transformation of the built environment for improved urban sustainability. Anna's responsibilities include the development and renewal of the 'DGNB Certification System', which provides incentives for districts and buildings to be more sustainable.
Søren Nielsen
Vandkunsten Architects _ Denmark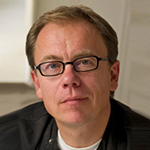 © S. Nielsen
Søren Nielsen is a partner at Vandkunsten Architects, Copenhagen. Vandkunsten Architects was established in 1971 and is regarded as one of the country's leading socially and environmentally engaged businesses. He received his MArch from the Royal Academy of Fine Arts Copenhagen (KADK). Vandkunsten is dedicated to developing creative design strategies for urban sustainability, in particular those related to resource protection, reuse, and social and cultural dimensions. The firm undertakes its own research and was awarded the Alvar Aalto Medal in 2009 for pioneering and influential work in architecture.
[photo credit: © Frank Weber]
---
U R B A N   M O B I L I T Y
Dr Jörg Beckmann
Mobility Academy _ Switzerland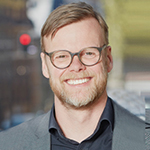 [photo credit: © Mobilitätsakademie]
Jörg Beckmann is the founding CEO of the Mobility Academy in Bern. He is also a co-director at the Touring Club Switzerland (TCS) and the general secretary of the national association for electric mobility "Swiss eMobility". In 2015 he founded 'carvelo2go', the world's first and biggest Sharing-Platform for electric cargo bikes, which he has since directed. Jörg has extensive background in European transport policy-making, urban transport planning, and the social science of mobility. He holds a PhD in Sociology from Copenhagen University as well as a masters in urban planning from the University of Dortmund. Before his current position, Jörg was the executive director of the European Transport Safety Council (ETSC) in Brussels. He has also worked for the European Federation for Transport & Environment, the Danish Transport Research Institute, and the Institute for Urban and Regional Development of the State of North-Rhine Westphalia.
Prof. Dr-Ing. Heather Kaths
University of Wuppertal _ Germany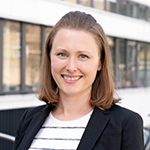 [photo credit: © Friederike von Heyden / Bergische Universität Wuppertal]
Heather Kaths is the head of the Department of Bicycle Traffic Planning at the University of Wuppertal. She holds an undergraduate in engineering from the University of Calgary in Canada and a postgraduate masters in transportation systems from the Technical University of Munich (TUM). She completed her doctorate in 2017 and her dissertation analysed the behaviour of cyclists and developed corresponding simulation models. Heather Kaths was a research assistant for several years in Munich. Most recently she headed the 'Urban Traffic Simulation' research group at TUM. She has been at the University of Wuppertal since April 2021. Heather Kaths' current research focuses on simulation, real-world laboratories and transformation. She aims to develop tools that enable high performance planning, design and operation of functionally differentiated cycle networks.
Prof. Nicolas Saunier
Polytechnique Montreal _ Canada
[photo credit: © N. Saunier
Nicolas Saunier is a full time Professor in transport engineering at the Polytechnique Montréal in Canada. He has a Ph.D in Computer Science from ParisTech. Since 2011 he has been a member of the Interuniversity Research Centre on Enterprise Networks, Logistics and Transportation (CIRRELT). Nicolas is also a member of the Center for Research in the Operationalization of Sustainable Development (CIRODD).
---
Bridging Industry, Academia & Youth Development
Based on the vast experience of the selected jurors, Decathletes are certainly in for the learning exchange of a lifetime. It is rare that such esteemed experts are able to engage with young professionals. By bridging industry, academia and youth development, we can foster the necessary innovations to help solve the pressing social and environmental challenges of our times. When it comes to sustainable development, everyone has their role to play!