Intergenerational friendships, knowledge exchange and urban experimentation
The official list of jurors for the next Solar Decathlon Europe student Competition in sustainable architecture is hot off the press, and competing Decathletes are in for quite a treat. Among a top-notch list of jurors, the SDE21»22 Host City Organisers have included 2021 Pritzker Prize Laureate Anne Lacaton in the contest for Affordability & Viability. As such, participating SDE21»22 Teams will, once again, have the honour of showcasing their work on the highest architectural level. The Pritzker Prize was established in 1979 by the Hyatt Foundation, and is awarded each year to a professional architect for exemplary performance and contribution to the field. The Pritzker Prize is often likened to the Nobel prize of architecture, and is considered to be the profession's highest honour. The Pritzker Prize initiative seeks to encourage creativity within the profession, and stimulate greater public awareness of buildings and urbanisation. These are all core values that resonate with the mandate of the Solar Decathlon Europe.  
Pritzker Prize & the SDE Connection
It is not the first time that a Pritzker Prize Laureate has served on a SDE jury. At the SDE10 edition in Madrid, Australian Glen Murcutt was an honoured jury member, as was China's Wang Shu four years later at the SDE14 edition in Versailles. It is in large part that the SDE legacy is cemented by the respected counsel provided to SDE Teams by these prestigious experts in the field of architecture. Not only do these contributions add to the many factors that distinguish the SDE Competition from other student design-build challenges; they also help to set the bar. By nurturing such esteemed relationships with Pritzker Prize Laureates, the Solar Decathlon Europe provides students with direct access, input, feedback, and diverse suggestions from the world's most esteemed architects: a point of invaluable social, technical, and cultural exchange, something truly significant when reflecting on the paths of our future leaders in clean-energy workforces.
Each of these Pritzker Prize jury members are undoubtedly unique in their approach and style. Upon closer inspection, similarities stand out to reveal how they connect so well with the SDE Competition. First and foremost, they are all explorers. Explorers of ecosystems, architecture, people, habitats, time, and space. They are deep and long-term thinkers; this is certainly reflected in their work. Also, their designs all emphasise the need to be socially and environmentally considerate, to pay great reverence for the land and her inhabitants. They each seem to translate challenges into opportunities, like alchemists playing with the elements of earth, light, wind, water, and even sonic frequencies. In essence, they are all known for their absolute masterstroke works of art that manifest in our urban environments. They embody experimentation, advocate new energy efficient materials, and create functional, durable and liveable spaces.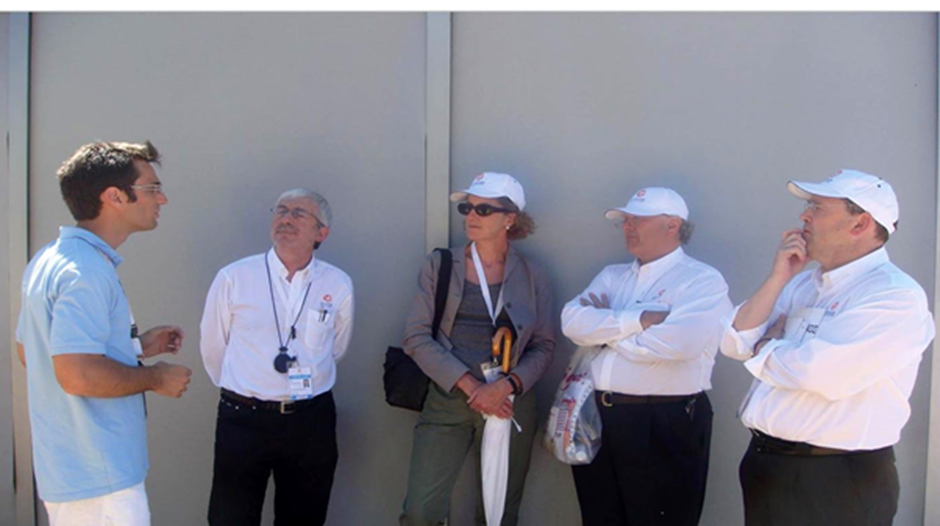 SDE21»22_ Anne Lacaton
While all Pritzker Prize Laureates share some basic similarities, it is worth zooming in on what makes each of these Laureates' work so unique. Anne Lacaton, together with Jean-Philippe Vassal, are renowned for their ability to add to the existing to design from the inside out, and to avoid demolitions. By embracing this philosophy, they are able to preserve existing energy, materials, and histories. This makes their architecture particularly eco-friendly and socially considerate. An additional notable theme is their keen interest in bioclimatic principles. This bioclimatic focus is inspired from the ancient and intricate technology inherent in greenhouses. By using filters, screens, bio-insulation, and solar shading, they are able to produce a transparent and light form of architecture. This also allows them to play with the climate, rather than fighting it. This notion of 'being light' stretches into the economic dimensions of their architecture; they seek to do more with less. 
These features are all apparent in their project, 'Latapie House', which was the result of a 1993 commission to build a house for a couple with two children. 
The SDE21»22 is well aligned with the philosophy, experience, and expertise of Lacaton and Vassal. The scope of the Competition orbits around value-added renovation, transformation, and reuse of existing apartment buildings for densifying cities. Teams are encouraged by SDE21»22 City Organisers to investigate urban social scenarios that are present in contemporary and future European cities. This edition truly embraces the spirit of urban experimentation. This is evident in the formation of the Living Lab; a safe zone to nurture high-impact solutions for a typical European city and other urban challenges in general. 
SDE14_ Wang Shu
Wang Shu is a Chinese born architect and Professor. His deep reverence for nature, natural harmony and exploration of rural-urban dynamics won him the Pritzker Prize in 2012. In his acceptance speech, Shu noted that architecture is a process "full of both experiments and confusions." He noted that he draws inspiration from a philosophy of deconstruction. One that is able to transcend time, while connecting with the past, and with nature. His work seamlessly connected to the SDE14 spirit where participating Teams were encouraged to put their designs into a bigger social and urban perspective. SDE14 Teams produced zero-energy housing solutions that reflected the context and specificities of their cities and countries of origin, while striving for harmony within their local contexts. Wang's philosophy becomes also evident in one of his projects, 'The Ceramic House' in Jinhua, China. In this building, recycled (roof tiles and ceramic) and ecological materials were used. The house was built between 2003 and 2006 and is illustrated in the image below.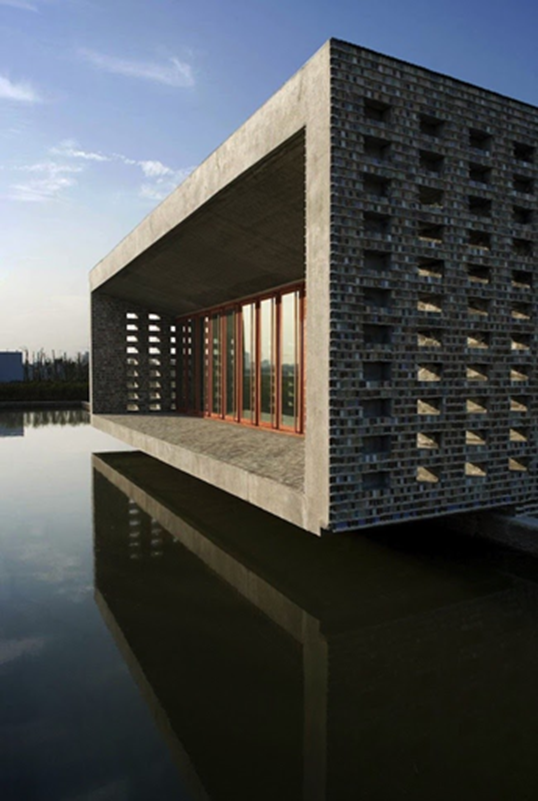 SDE10_ Glenn Murcutt 
Glenn Murcutt is the 2002 Pritzker Prize-winning Australian practicing architect, whose designs, according to the Pritzker Prize Jury announcement, "are tempered by the land and climate of his native Australia." For Murcutt, architecture is a melting pot of many things: place, space, time, prospect, refuge, connectedness, spirit, inside-outside, and general well-being. He is critically acclaimed world-wide for his environmentally considerate and extremely energy efficient houses. He was a natural fit as juror with the SDE10 edition, which put great emphasis on increasing awareness of energy efficiency, decarbonisation, and the broader topics of sustainable development. Murcutt's 'Simpson Lee House', illustrated below, was inspired by the authenticity and integrity of its natural surroundings. The house is nested on a rocky escarpment and is surrounded by an ancient Eucalyptus forest. Upon closer social and ecological investigation of the site, Murcutt discovered that the area had been previously used as a trekking passage by Aboriginal people. This led Murcutt to appreciate the patterns of perpetual movement in a landscape; this recognition was mirrored in the subsequent design, through a certain flow as one enters and exits the house. The importance of fire is also a theme explored by Murcutt, with many of his designs incorporating misting systems and rainwater collection systems to combat wildfires in the native land. These are techniques that are also often embraced by SDE Teams.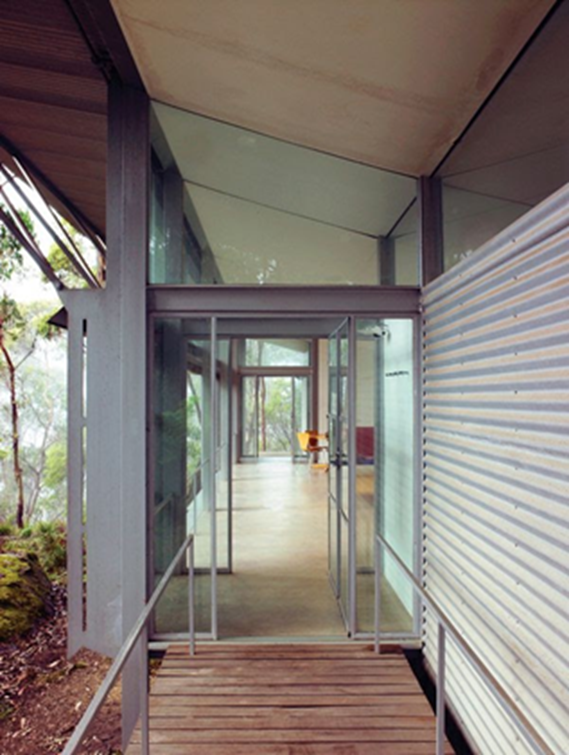 Experiment_ regenerate_Innovate 
Architecture, like everything else in life, is enveloped in a slipstream of metamorphosis. As new paradigms of socially inclusive and ecologically regenerative architecture are unfolding, SDE Decathletes, embarking on their journeys, are encouraged to take special note of the design elements embodied by the Pritzker Prize Laureates. These Laureates teach us to be gentle (if not regenerative) on biodiversity and natural systems. They show us that buildings are intergenerational, timeless, teaching us to use energy efficient and eco-friendly materials. They show us the path toward creativity, holistic thinking, and the vision toward nuances in urban ecosystems: use what is there, play with the elements, and perhaps most importantly, do not be afraid of redefining the discipline. Elements that, when adopted by SDE Teams, won't go unnoticed by SDE juries considering the collective responsibility to embrace the social, ecological and equity challenges of our times.
For a full overview of the SDE21»22 Jury, follow <<this link>> to the official announcement.
Shawn Alimohammadi,
Energy Endeavour Foundation
Photo credits (from top to bottom):
Latapie House _ feature image source: Rault, P. Courtesy of Pritzker Prize
Decathlete from Team Rhone-Alpes, Luis Fernandez-Galiano, Louisa Hutton & Glenn Murcutt _ image source: Montero, C.
The Ceramic House _ image source: Courtesy of architects featured in www.cfileonline.org/architecture-ceramic-house-wang-shu
Simpson Lee House _ image source: Powers, R.
Simpson Lee House _ image source: Powers, R.