Director of the Energy Endeavour Foundation, Louise Holloway is an international entrepreneur, educator, creative director and designer in the fields of project management and communication strategy.
A lover of cities, Louise is Montreal-born, based in Paris, and directs projects in vibrant cites around the world. She holds a BFA from the Nova Scotia College of Art & Design University, and a Master's degree from France's Atelier National de Recherche Typographique. After years in the film, advertising and publishing industries, she steers her Paris-based communication consultancy. Clients include public and governmental organisations and institutions, academia, industry and consumer brands, including the OECD, the Luxembourg Administration des Bâtiments Publics, Baccarat, PepsiCo EU, and the CSTB Solar. With an emphasis on the built environment, Louise drives multi-disciplinary endeavours in cross-cultural arenas, steering project engineering, account management, marketing services, science communication, and creative teams.
An inspiring and award-winning educator, Louise focuses on communication and the smart citizen in our communities. For 20+ years, she has lectured across Europe, North America, Asia and beyond, leading master's and executive seminars at Parsons School of Design, the American Universities in Paris and Armenia, and recently in the faculties of architecture at TU Delft, RWTH Aachen, the National Cheng Kung University in Taiwan. Louise is currently an Adjunct Professor at the Tsinghua Shenzhen International Graduate School in Shenzhen, China.
An adjudicator for international design competitions, deeply committed to youth-driven initiatives in resource-optimisation, she was lead communications official for the SDE14 Organisation, authoring the SDE Speed Peer Review series, which now consolidates the effectiveness and clarity of Solar Decathlon Europe team outreach and messaging. Director of the Energy Endeavour Foundation, recent winner of Eurosolar's European Solar Prize, Louise works with dedication to expand awareness activities beyond habitation to include entrepreneurship and human capital. Louise sits on the Eurosolar's Board of Trustees.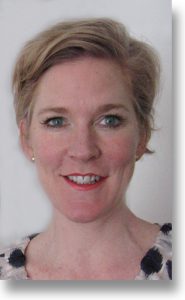 Louise Holloway, Director, Energy Endeavour Foundation
louise.holloway@energyendeavour.org