The SDE is pleased to release the graphic chart & brand
manual for the Solar Decathlon Europe visual identity system.
The identity guidelines govern the correct usage and expression of the Solar Decathlon Europe signature. The guidelines illustrate how the SDE's visual identity elements, when used correctly, can help to create consistent and memorable communications. To be successful, these elements must be implemented consistently in all applications and communications.
Download the graphic chart and variations of the SDE logotype, EEF logotype: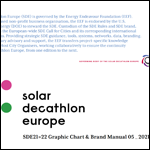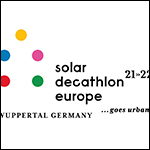 ---