Pascal Rollet, Charter Member of the SDE Council of Experts, is a passionate architect, innovator & educator, busy putting sustainable architecture on the map.
With degrees from the University of Grenoble & the University of California at Berkeley, he has worked
for Stanley Saitowitz & Lars Lerup in San Francisco, Jourda & Perraudin in Lyon & CRAterre in several African countries. In 1990, Pascal established his professional practice in Paris with Florence Lipsky. Lipsky+Rollet Architect's work has been awarded several French prizes including the 2005 Équerre d'Argent (Silver Square) for the best building of the year. L&R Architects have been nominated in international competitions such as the Benedictus Award 2005 & the World Architectural Festival 2008 in Barcelona. Today, Lipsky+Rollet is mostly involved in sustainable architecture for educational facilities with a parallel emphasis on research
& development in solar housing programs.
Pascal is a full-time Professor of Architecture at École Nationale Supérieure d'Architecture de Grenoble.
His research topics include sustainable human settlements, solar architecture & wood & earth construction. He brings his expertise in these fields to several projects: Pascal is co-director of the Architecture, Environment & Cultures Constructives (AE&CC) research team, recognized by the French National Research Agency (ANR) as the LABEX unit. He is the Scientific Director of Grands Ateliers in Isle d'Abeau,
a French research center & technical platform dedicated to "learning by doing" & "learning by building"; here, Pascal stewards dynamic experimentation for students in architecture, art & engineering.
In this endeavour, Pascal promotes design-build education in architecture in a transdisciplinary approach
of the built environment.
Leading the Armadillo Box© project in the Solar Decathlon 2010, Pascal was the Faculty Advisor of Team Rhône-Alpes, winning the Solar Decathlon 2012 competition with the Canopea© project. In 2014, Pascal was the Director of the Solar Decathlon Europe in Versailles, steering yet another intrepid SDE event with french flavour & international flair.
Pascal is a Charter Member of the SDE Council of Experts, aiding the Energy Endeavour Foundation to pursue its commitment to raising energy literacy worldwide.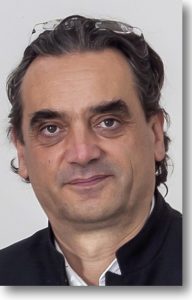 Pascal Rollet, Charter Member, SDE Council of Experts
pascal.rollet@solardecathlon.eu
http://energyendeavour.org/experts/sde-council-of-experts/#PascalRollet