The Solar Decathlon Europe 2019 finishes successfully, marking SDE19 Decathletes as our next SDE ambassadors in green-energy workforce.
The SDE19 competition in Szentendre, Hungary, marks yet another chapter of the extraordinary SDE journey: 10 Teams from 8 different countries united in their quest for our sustainable habitat. More than 1000 highly motivated green-energy ambassadors offered novel responses to the challenges of our planet. The Energy Endeavour Foundation has been keeping in touch with these remarkable young professionals, who are now SDE alumni, encouraging Decathletes and their faculty advisors to share key insights.
---
"the solar decathlon europe tests you every day in every possible way. starting with designing the project, getting sponsors, motivating team members and constructing a prototype… everything in only two years."
– Vicente Chiralt, Team Azalea, Spain
---
After more than a year in its design stage, and after a period of construction, the final building phase onsite in Szentendre was a peak for all Teams. The championship took-off with a bang, followed by two weeks of monitoring and jury visits for the ten contests. Teams demonstrated best techniques and innovations in architecture, construction, energy efficiency, sustainability, comfort conditions, house functioning, community education and neighborhood integration. Hard work, serious fun, great friendships, hot weather, intense deadlines: all of these were the lead-up to Decathletes' greater ambitions.
Testimonials from Decathletes reveal how the SDE19 has influenced next steps in their professional careers. We asked a few questions regarding their future in the green-energy workforce, and about resource responsibility in general:
---
How has the SDE influenced the next steps in your professional career?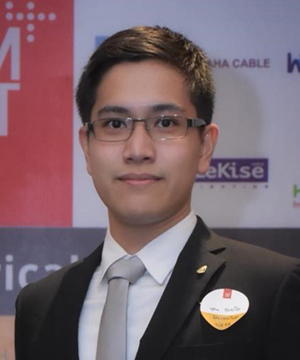 "SDE offered me the opportunity to observe how things that looked impossible could become possible. Not many people my age have constructed and shipped a house more than 10 000 km! Besides the experience, I won a lot of friends from all over the globe. Only with connections like these could I adapt and improve in my field. Moreover, the experience provided me with the opportunity to become an Adjunct Lecturer in several institutes."
– Kasan Chanto, Team KMUTT, Thailand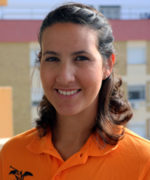 "The SDE has given students the opportunity to experience in person all the processes of a project, from the design stage to the actual construction of the prototype, helping them to practice in several professional areas. This led to a huge point of information exchange and transfer of knowledge. Not only did the students test their schooling, but they were also recognized in their professional fields, facilitating access to the labor market."
– Ana Camila Vargas Palomo, Team AURA, Spain




---
What kind of workforce initiatives, startups, or professional opportunities are you pursuing?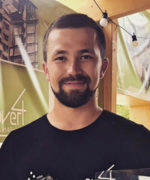 "I've always considered Solar Decathlon as a great potential for business opportunity. I've moved forward since the competition and I'm currently working on a startup in my field. At the moment we are developing energy efficient, modular and 100% prefab houses, built primarily of natural materials (wood, straw insulation, clay etc.). We've built a prototype in Romania and continue to improve it, in order to give people the possibility to buy an energy efficient house, as they do with a car."
– Daniel Butucel, Team Over4, Romania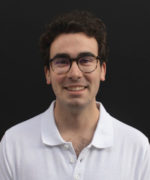 "After the SDE competition, my view of the future of architecture has changed. I believe architects, engineers and public relations officers should take advantage of these kind of contests. Working for two years on this multidisciplinary project made me understand the future that awaits us. At this point I'm seeking a professional opportunity that would bring together people with different backgrounds. That's the only way you can achieve great projects."
– Vicente Chiralt, Team Azalea, Spain




---
What is your key message on resource optimisation, and who would you want to reach?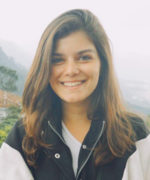 "In order to achieve the established goals and a balanced sustainable design, the cohesion of different disciplines through collaborative and interdisciplinary strategies is important. Having an interdisciplinary team advanced the achievement towards an integrated and holistic design, which is key for resource optimisation. This message should reach every stakeholder involved in the project. "
– Aylin Ozcan, Team MOR, Netherlands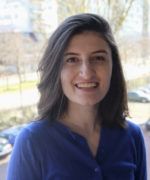 "Ecological transition and the fight against climate change require all actors in the building industry to rethink the design process and move towards a frugal approach. We should be focusing on renovation rather than construction and low-tech rather than high-tech/carbon intensive solutions. Sharing is better and the future lies in the development of a social and solidary economy. More specifically, one of the main goals of Habiter 2030 is to develop a structure that engages in research and development through architecture and environmentally conscious design. "
– Denitsa Hristova, Team Habiter2030, France



---
Importantly, the magnificent Solar Decathlon Europe adventure is not only about learning how to research, design, build and operate an intelligent habitat, but also to optimise all of these actions: integrating the technologies, innovations and energy-efficient dwellings into the market is key. Thumbs up to all Decathletes as they apply their sharp skills into the ever-changing workforce. They are our green-energy ambassadors.